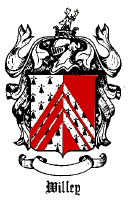 This is the home page of a Canadian branch of the "world famous" Willey family.
Come join us as we explore the life and times of this sometimes nomadic family. Discover our history and share with us some of our travels. We invite you to see the world through the eyes of our children and to read about events and activities of the Willey family throughout the year.
The Willey family includes some talented individuals. The Willey Art Gallery presents some of the paintings created by Peter, the artistic member of the family.
We hope you enjoy our comments and photos, but please keep in mind that, as with all nomadic families, this is an on-going work in progress.
We welcome your thoughts and comments on this site. Please contact us via email.